If you are ever considering orthodontic treatment and do not want to go through the trouble of wearing metallic braces, Invisalign is the solution for you. Made with a thermoplastic material, Invisalign is enriched to provide you with a combination of comfort and aesthetics all in one package.
What is Invisalign?
Invisalign is a highly coveted orthodontic appliance that is designed to treat overcrowding and malocclusions of teeth. It has many features that make it very much in demand among patients to treat their orthodontic problems. Your set of aligners is designed to aid orthodontic treatment. A series of custom-made aligners are created based on a carefully laid-out plan of your teeth's present condition. The treatment plan aims to straighten crooked and overcrowded teeth.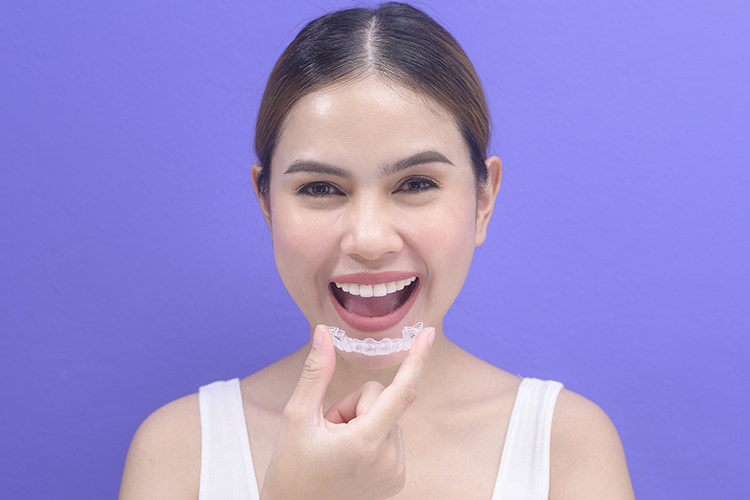 What Are The Dental Concerns Invisalign Aligners Treat?
Invisalign aligners can prove to be helpful in treating and fixing the following orthodontic conditions:
Crossbite, overbite, underbite
Crooked teeth
Crowded teeth
Unevenly gapped teeth
Misaligned teeth
How does Invisalign work?
Your virtually invisible aligners, made from thermoplastic material, move your teeth through controlled forces. They are designed to set forth a certain amount of force by which teeth shift to their original position gradually. During every stage of treatment, your teeth are only allowed to move to a certain extent. Every movement will be planned out earlier by your dentist.
After every phase of treatment, your dentist will replace your old aligners with new ones to aid the treatment process in the right direction.
What are the benefits of Invisalign?
Invisalign has incredible benefits to offer its patients.
They are virtually invisible.
They are removable.
They offer great comfort and aesthetics.
They are entirely metal-free.
They do not mess up your dental hygiene routines.
They do not swell up gums or irritate.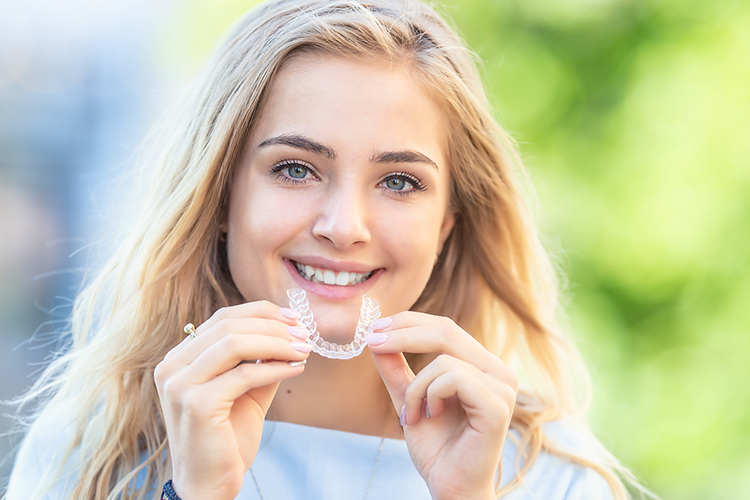 How long do Invisalign aligners take to fix malocclusion and straighten teeth?
Nowadays, Invisalign is one of the most commonly used orthodontic appliances many people turn to for fixing their misaligned teeth. Now, let's see how long do Invisalign aligners take to work and yield results?
On average, it takes 6 - 18 months for the Invisalign users to see results. For severe malocclusion, it may take as long as two years. However, every smile is different, and the total treatment time depends upon several factors as follows:
The complexity of the issue
Teeth positioning
Patient's dental goals 
Patient's compliance & diligence in adhering to dentist's instructions
The different Invisalign treatment options that help address and treat malocclusion are as follows: 
Invisalign Full: Invisalign Full, the most commonly prescribed Invisalign treatment, provides a complete transformation of one's smile. It is effective in addressing almost all types of malocclusion and includes unlimited trays and refinements. Here, the total number of aligners needed will depend on the severity of the patient's condition.
Invisalign Lite: It is a short-term treatment that is best suited for addressing mild to moderate cases of malocclusion and includes up to 14 aligners. The total treatment time for Invisalign Lite will be around 3 1/2 months.
Invisalign Express 10:A less involved treatment, Invisalign Express 10 includes up to 10 aligners and is often recommended to straighten teeth before other dental treatments like veneers or dental implants.
Invisalign Express 5 and Invisalign i7: Both these include up to 5 and 7 trays, respectively, and are suitable to fix sight crowding or spacing.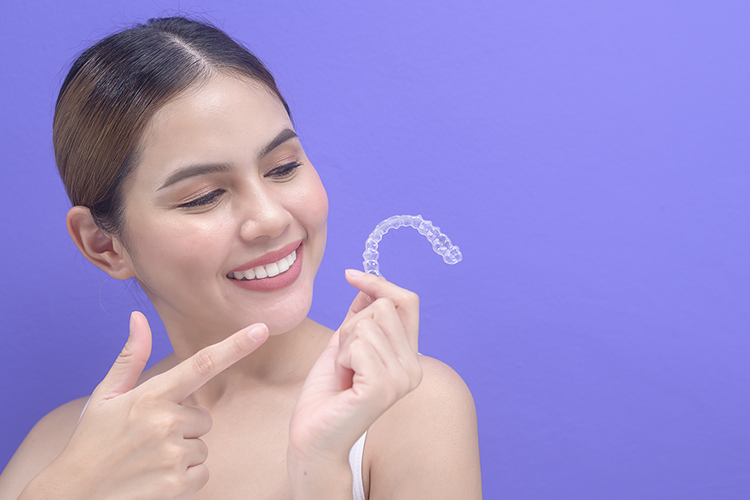 Is Invisalign painful?
They are not. The comfortable aligner is perfect for school children as well as for busy professionals. Being invisible, they are not noticeable at first. This helps the patient wear them with confidence.
Invisalign Teen
Invisalign offers a customized set of aligners for teenagers. These aligners are made from plastic. This will gradually help the teeth to shift to their original position in the course of time.
As there are no metal brackets used here, these aligners will be comfortable to wear. Teenagers won't have to worry about maintaining their braces as these aligners can always be removed. This helps them brush and cleanse their teeth with ease.
Patients will only have to get them changed every two weeks during their period of treatment. Also, patients won't be stressed, as these aligners wouldn't inhibit their smile and day-to-day activities or stop them from having their favorite food.
Get the best orthodontic care from one of the top-rated orthodontists in the Sacramento area today. Book online or call our office at (916) 575-9990 to schedule your appointment.